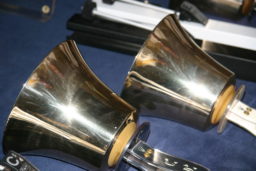 Bell Choir Rehearsal
The Bell Choir meets every Wednesday at 6pm in the "Bell Choir" room down stairs. If you've ever thought about playing the bells, this is a great opportunity. All are welcome!
Check Schedule Around Holidays
This is a recurring calendar event, so around holidays check with the office (see below) as to whether the Bell Choir will be meeting.
Phone: 478-477-6646